Moruya and District Historical Society Inc
ABN 23-465-330-354
Home Museum History Membership Publications Photographs Research Genealogy Journal Events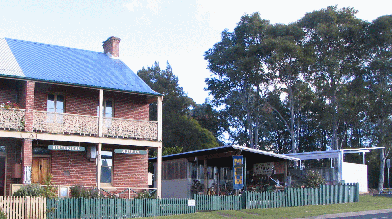 Museum Opening Hours: 10am to 12 noon Wednesday, Friday and Saturday.
During January school holidays the Museum will be open everyday from 10am to 12 noon but closed during Christmas and New Year.
Explore our Museum Collection on eHive.
Research room and Genealogy Opening Hours:
10am to 2pm Monday, Wednesday and Friday.
10am to 1pm first Saturday of the month.
Moruya 1920. Memories of Vulcan Street in the twenties by May Koellner New 17 page booklet. $5
New Cd now available containing Moruya Pioneers 2018, Eurobodalla Almanac and Obituaries $35
---
Heroes of the Eurobodalla
A new program available on our blog website which enables you to scroll through a list of the veterans of the Eurobodalla region and see a summary of their service records.