Moruya and District Historical Society Inc
ABN 23-465-330-354
Home Museum History Membership Publications Photographs Research Genealogy Journal Events
Admission Costs:
Individual $ 5.00
Family $ 15.00
Museum Opening Hours:
10am to 12 noon Wednesday, Friday and Saturday.

During January school holidays the Museum will be open normal hours but closed during Christmas and New Year.
---
For group tours contact the Museum on (02)44743224 or email secretary@mdhs.org.au.
---
---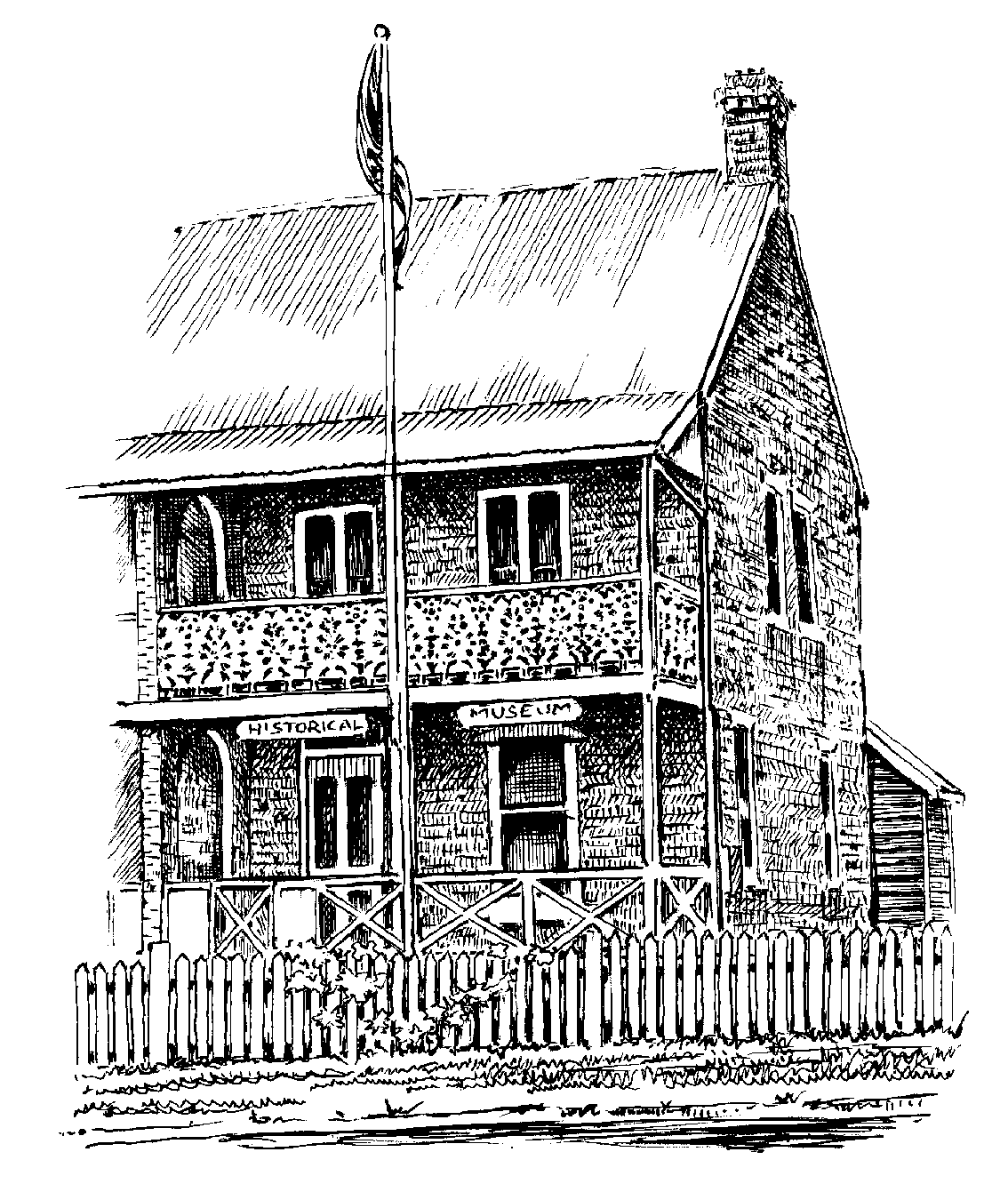 The Museum
The Moruya Museum houses a collection of furniture, books, artefacts and memorabilia that is intended to show visitors something of the lives of the ordinary people of this community from the middle of the nineteenth century. Most items on display were donated by local families. The result is an eclectic mix of considerable charm and interest.
Explore our Museum Collection on eHive.
Our Strategic Plan 2020-2024 in pdf format.
Our Collection Policy 2020 in pdf format.
Our Museum Building - The Emmott House
Abraham Emmott, a migrant from Yorkshire, reached Moruya in 1859 and set up a general store on the verandah of his first home. From there he moved to his new Beehive Store in Vulcan Street, and the name of "Emmotts" held good for over a century.
In 1875, Abraham built a pair of semi-detached houses, using a standard North of England design. The bricks were made locally and now show their age and the lack of firing in their making. As a concession to the Australian climate, good roofed verandahs were added to the English design. Stepping out from his bedroom to the verandah, Abraham could see what was happening down the street at his Beehive Stores. Abraham's house is now home to the Moruya Museum.
The other house of the pair was occupied by Abraham's son, John, who achieved some renown from an incident that occurred when he was returning to Moruya from the Gulph diggings at Nerrigundah. He was bailed up by the notorious Clarke gang who shot him as he tried to escape, and, as he lay wounded, robbed him of the money and gold he was carrying.
Special Exhibition
The Stonemason's Lathe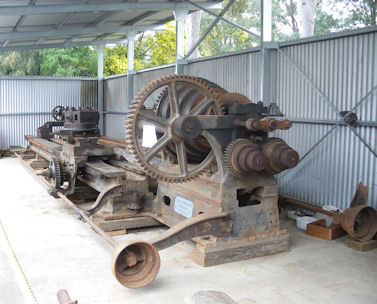 Granite from Moruya quarries on both sides of the river was well known in Sydney from the second half of the nineteenth century, being used in the Sydney GPO, the Queen Victoria Building, the Cenotaph and many monuments, and most famously, the pylons of the Sydney Harbour Bridge.
The lathe was used to produce the beautifully turned and polished columns used in several of the buildings. It is a Abernethy & Co. Stonemason's Twin Bed Lathe made in Aberdeen Scotland in 1881. It was last used at Loveridge and Hudson's yard in Sydney in the 1960s and then donated to the Lachlan Vintage Village Heritage Theme park in the late 1970s. In 1987, it was bought by the NSW Heritage Council, who handed it over to Eurobodalla Shire in 2010. The Moruya Antique Tractor and Machine Association restored the lathe.